TABLEWAR® is the developer of innovative products for the miniature war gaming and hobby industry. These include The F.A.T. Mat®, Tower Display, Storage & Transport Cases, The GEO Mats™, & The MacroMats®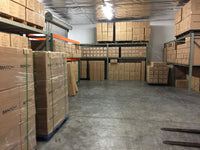 Restock Updates
We have a full schedule of restocks coming in over the next three months… check out the details here.
Do you want to know more?…
Special 20% Off SALE!!!
F.A.T. Mats designed for MCP with Objective Guides matching the Starter Box on SALE! These guides do not align with the updated missions published December 2022 (but are still very playable).
Plus, returning customers receive an additional discount for a total of 30% off! Be sure to log into your account to receive the extra discount
Shop Now